Think You Have Ebola? Don't Go Bowling!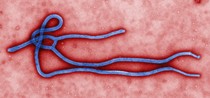 Like it or not, Ebola has come to New York City.
As season 5 of the Walking Dead ramps up on AMC, people took to Twitter to draw humorous parallels of the Ebola outbreak to the zombie apocalypse. Naturally, the two could not be more different though.
Read more...